Keep Relaxed During the Busy Holidays..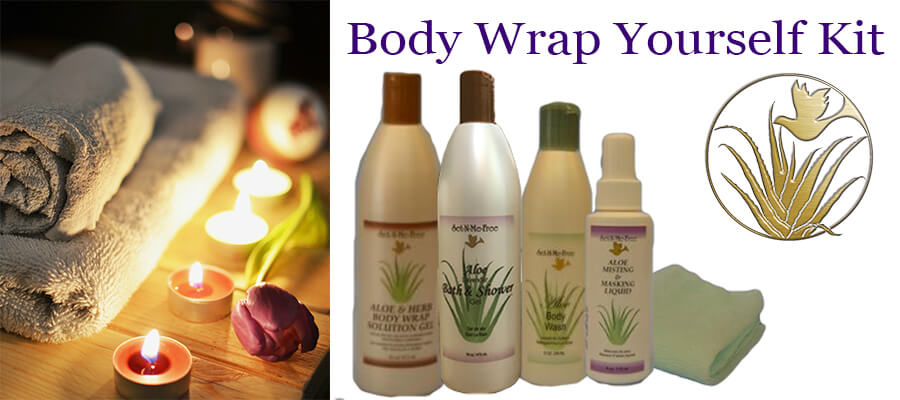 Includes:
8 oz Aloe & Herb Body Wrap Solution Gel: This potent blend of enzyme active aloe vera and toxin cleansing herbs will aid your body's natural waste removal system as it tones and hydrates your skin. You will use 1-2 ounces for each full body treatment. Recommended for use every 3-5 days in a series of 12.
16 oz Aloe Lavender Bath & Shower Gel: Aloe enzymes and coconut soaps will exfoliate dry surface skin and deep clean areas of clogged pores to restore natural skin moisture.
Large Scrub Cloth: Aids in deep cleaning pores and exfoliating skin.