Most Essential Aloe Vera Products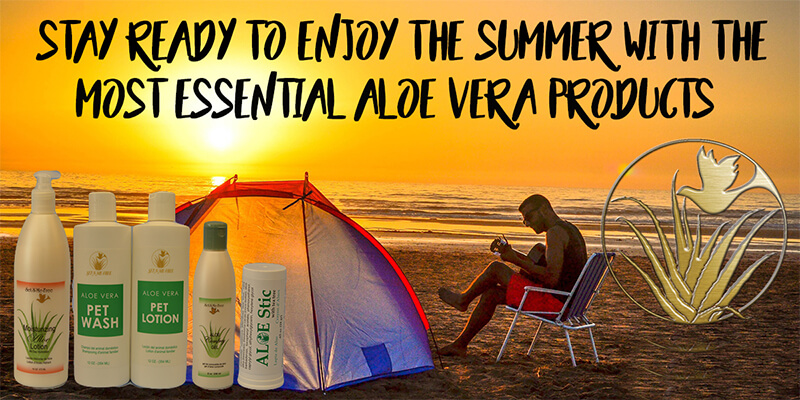 Moisturizing Aloe Lotion: The perfect moisturizer for body, face, hands and feet. Light moisturizer, great choice for the whole family.
Aloe Comfrey Gel: Combination of enzyme active aloe vera, comfrey and essential oils of clove, eucalyptus and peppermint. Cools and soothes skin. Use for over sun exposure, bug bites, shaving, hydration, cuts and scrapes.
Large Aloe Stic: Contains natural vitamins, tea tree oil and raw aloe vera in a beeswax base that seals in the natural moisturizers. Softens and soothes lips, cuticles, calluses, rough skin and acne breakouts.
Aloe Pet Wash: Moisturizing aloe vera and coconut soaps that leave a shiny and healthy coat. Rinses off completely leaving no soap residue on the skin. No cleaners that would irritate skin.
Aloe Pet Lotion: Apply generously to moisturize your pets' skin. Leave your pets' coat smooth and clean.