Smooth Cellulite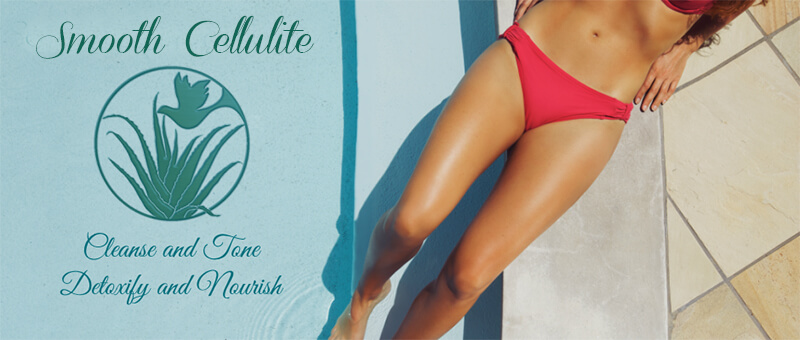 Cellulite Kit with Toning Protein Mask
for Spa or Home Use
Get ready for the pool, the lake, and the beach with this healthy detoxification treatment that will smooth your body in time for summer.
Simple Cleansing, Masking, Wrapping, and Moisturizing
will revitalize dull, dry skin as it tones skin for your best glow ever.
Includes the Following:
Product for 4-6 full body wrap treatments + 4-6 target area protein masking treatments + daily care products for approximately 45 days.

1 – 8 oz  Aloe Body Wash and a Small Scrub Cloth – Deep clean pores and exfoliate skin
1 – 8 oz Aloe Misting & Masking Liquid and 2 – ½ oz Masking Powder –  Enzyme active, protein rich mask that will smooth cellulite and tone skin
1 – 8 oz Aloe & Herb Body Wrap Solution Gel and a Body Fan Brush – This aloe vera and herb gel will absorb into skin and encourage toxins to exit the body through the natural waste removal system.  This helps to Smooth Cellulite by allowing bulky fat cells to allow them to shrink and flatten.
1 – 4 oz Aloe Moisture Cream –  Improve skin strength and flexibility
Full instructions for this luxury spa treatment are included with each purchase.