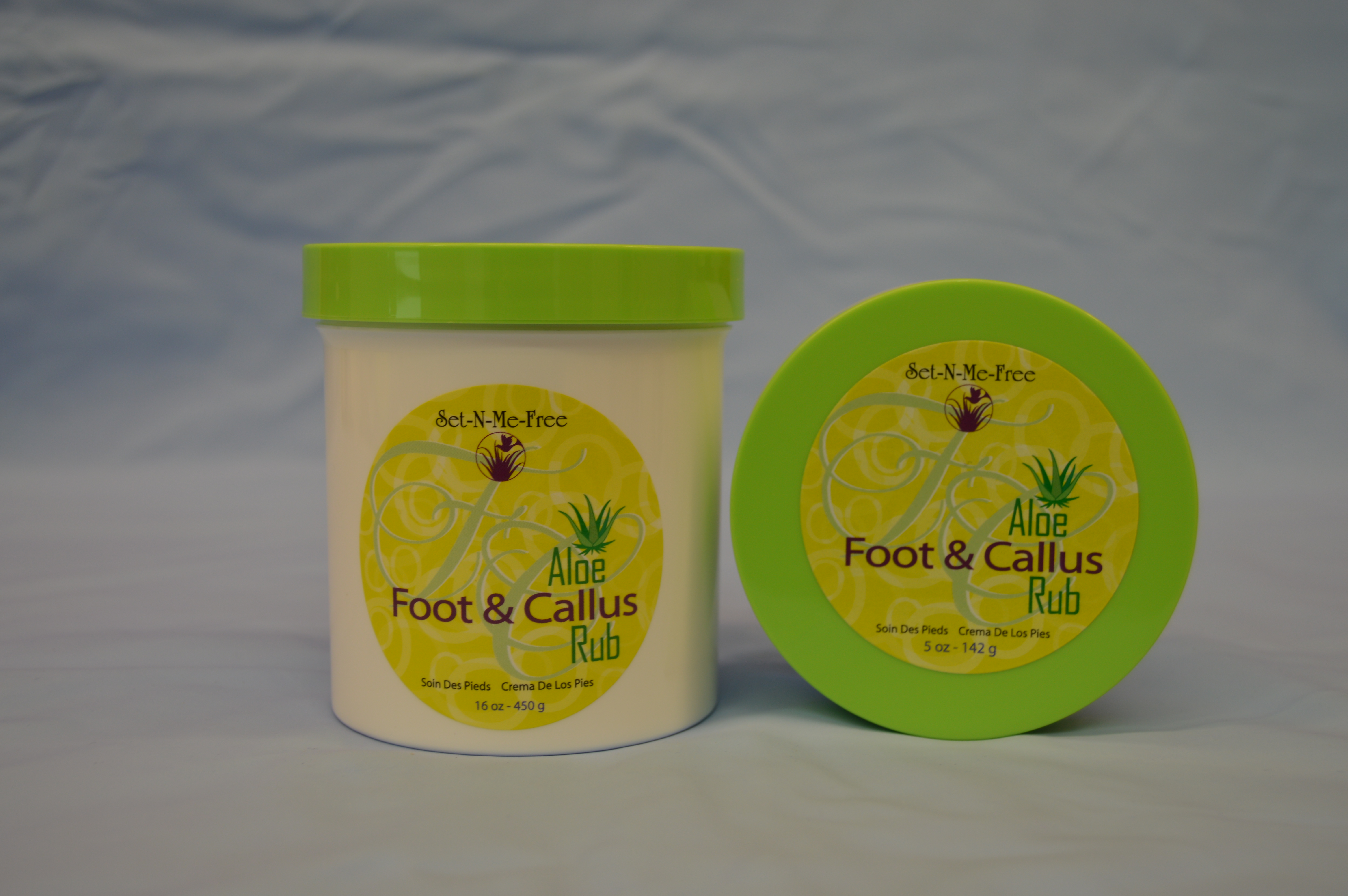 Aloe Foot & Callus Rub
60% Aloe Vera with Vitamins A and E, plus menthol gives a cool and tingly feel to moisturizing feet. For softening calluses and corns rub this soothing cream into the feet; with the foot rub you will feel the entire body relax. Rub into feet at bedtime for all night moisturizing.
Description :
Rub this cream into the feet at the beginning of the day and at the end of the day.
Spas use this cream after pedicures and after foot masking treatments. The client is left with cool tingly feet that look moisturized and fresh.
Available in 5 oz and 16 oz jars.
---