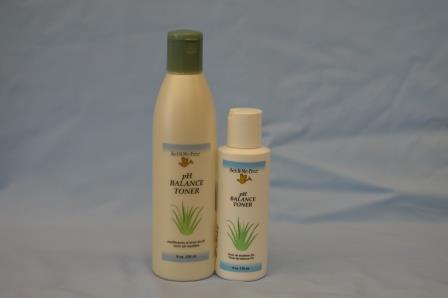 pH Balance Toner
Alcohol free and filled with natural aloe vera and botanicals to restore skins natural pH and close enlarged pores.
Description :
By balancing the skins pH it increases the skins ability to better absorb your moisturizer that should be applied next. Will give a cooling and calming feel to the skin.
How to use: After cleansing, smooth this toner over skin with cotton pad or splash or mist on area, then massage lightly.
Use pH Balance Toner daily and often. Great for all skin types.
Active Ingredients: Aloe Vera, Soy Oil, Potassium Alum, Allantoin, Witch Hazel, Yarrow, Sage, Rosemary, Agrimony and Plantain.
Available in 4 oz, 8 oz and gallon sizes.
---