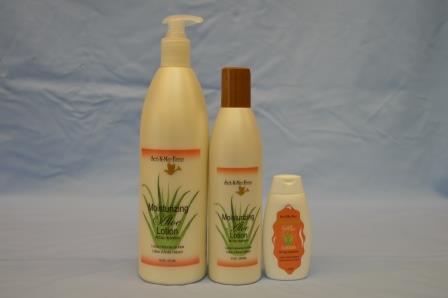 Moisturizing Aloe Lotion
Rich in Aloe Vera, which is absorbed into the epidermal layer of the skin, this Moisturizing Aloe Lotion gives all-day hydration and softening luxury to the skin
Description :
Cocoa butter and cendelilla ingredients in this everyday lotion will create a barrier to hold in body moisture This lotion is great to moisturize dry skin all over the body.
These ingredients have been precisely chosen and blended to maintain and enhance nature's tender balance No chemical sunscreen has been added to this concentrated lotion.
Use generously and often after bath, before and after sun exposure to preserve a moisturized healthy glow.
Available in 2 oz, 8 oz and 16 oz bottles
---