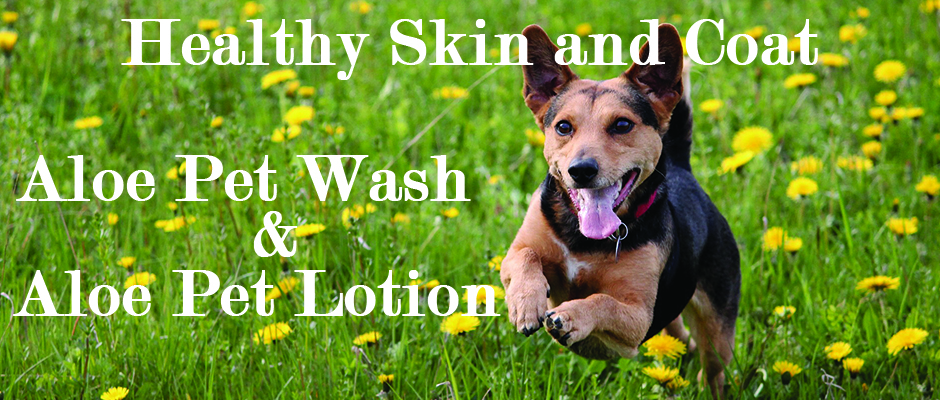 Aloe Pet Wash
This concentrated coconut and aloe vera cleanser will deep clean skin and hair at the same time. When you rinse, you remove all soap residue that can cause irritation. No irritating fragrances or additives.
Instructions: Wet fur thoroughly. Massage into pet fur and lather well. Follow with Aloe Pet Care Lotion to hydrate skin and reduce tangles.
Active Ingredients: Aloe Vera Barbadensis, Sodium Laurel Sulfate, Cocoamde Dea, Simmondsia Chinesis (Jojoba), Cymbopogon (Citronella)
Available in 12 oz and Gallons
Shop Now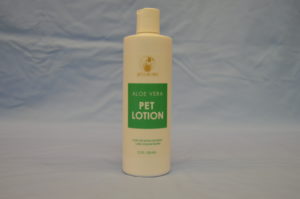 Aloe Pet Lotion
Like a professional conditioning treatment your pet can enjoy every day. This concentrated lotion is soothing to skin and safe if licked. Enzyme Active Aloe Vera and botanicals saturate each strand to leave it managable, healthy, and fresh. Hydrating formula moisturizes skin to reduce itch. Safe for dogs, cats and farm friends.
Instructions: Massage Pet Care Lotion through dry or towel dried fur. Do not rinse.
Active Ingredients: Aloe Vera Barbadensis, Rincinus Communis (Castor Bean), Simmondsia Chinesis (Jojoba), Eucalyptus Globulus, Cymbopogon (Citronella)
Available in 12 oz and Gallons
Shop Now
Aloe Comfrey Gel
Rub this gel with small amounts of clove, peppermint and eucalyptus oils into areas of your "best friends" skin. Your pet loves the attention from you and the skin softens to become movable, pliable and lovable!
Shop Now
USA Best Tasting ALOE VERA JUICE
Mature aloe leaves are gathered from organic fields in Southern California, USA. To protect enzyme quality, this aloe vera juice is cold processed and made from the inner gel of the aloe barbadensis leaves. 
Adding enzyme rich foods like USA Best Tasting Aloe Vera Juice to your daily diet will help your body absorb more nutrients from the food you consume.
NON-GMO - No Water Added - Cruelty Free - Grown, Processed and Bottled in USA
Suggested Use: Enjoy 2 ounces per serving alone, mixed with juice or blended in a smoothie. Refrigerate after opening. Consume within 6 months after opening.
Ingredients: Aloe Barbadensis and to preserve freshness, less than 1% total: potassium sorbate, aminoacetic acid (glycine), citric acid, sodium benzoate. Less than 4/10 of 1% parts per million of aloin.
Available in 2 flavors.
Both flavors are available in a 32 oz or gallon size.