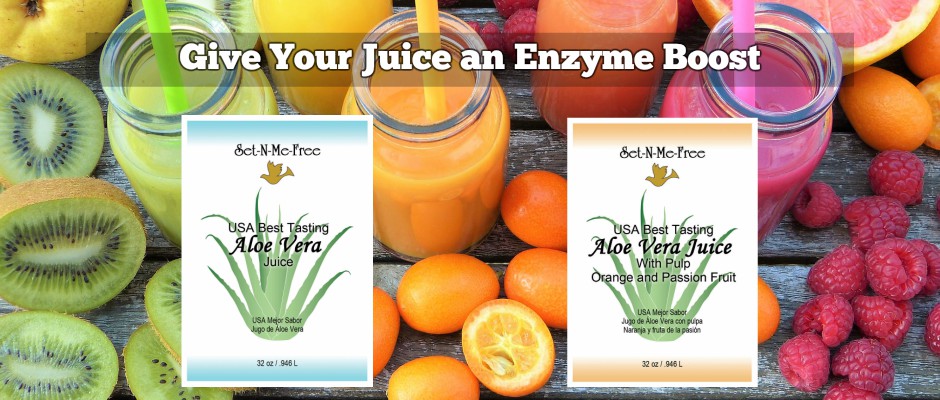 USA Best Tasting ALOE VERA JUICE
Mature aloe leaves are gathered from organic fields in Southern California, USA. To protect enzyme quality, this aloe vera juice is cold processed and made from the inner gel of the aloe barbadensis leaves. 
Adding enzyme rich foods like USA Best Tasting Aloe Vera Juice to your daily diet will help your body absorb more nutrients from the food you consume.
NON-GMO - No Water Added - Cruelty Free - Grown, Processed and Bottled in USA
Suggested Use: Enjoy 2 ounces per serving alone, mixed with juice or blended in a smoothie. Refrigerate after opening. Consume within 6 months after opening.
Ingredients: Aloe Barbadensis and to preserve freshness, less than 1% total: potassium sorbate, aminoacetic acid (glycine), citric acid, sodium benzoate. Less than 4/10 of 1% parts per million of aloin.
Available in 2 flavors.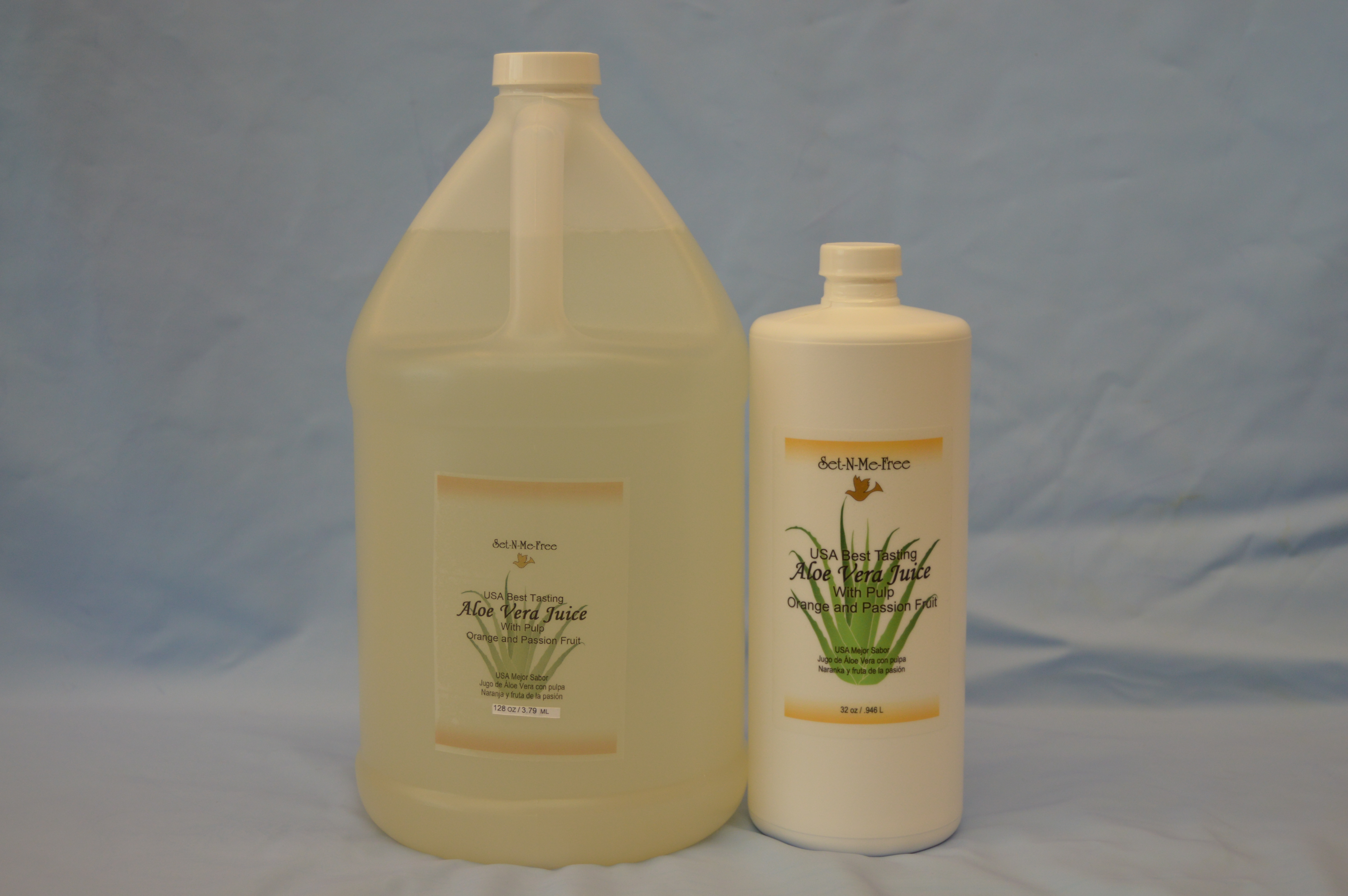 Aloe Vera Juice in Natural 
Add to Cart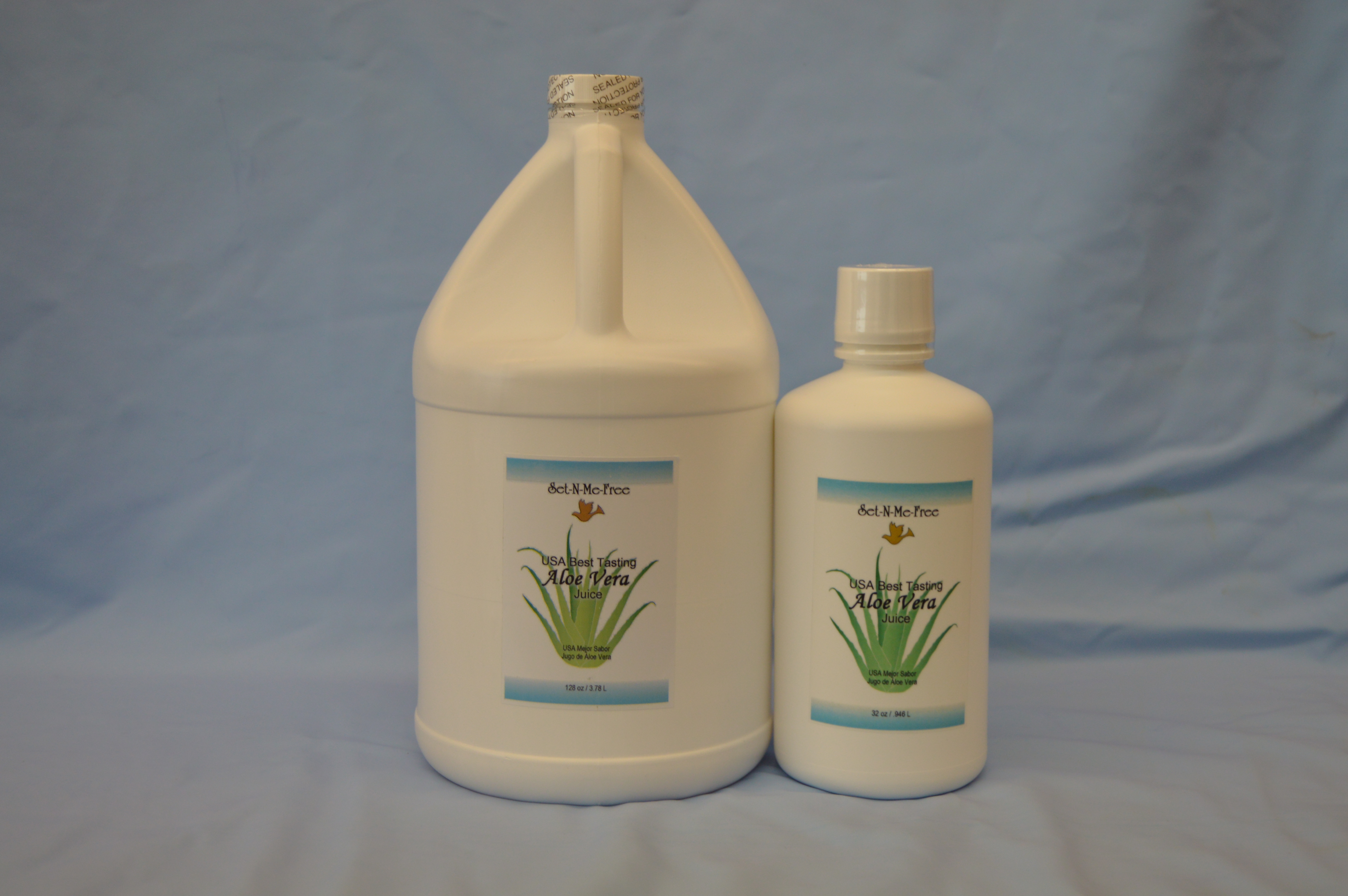 Aloe Vera Juice with Pulp Orange and Passion Fruit
Add to Cart
Both flavors are available in a 32 oz or gallon size.
Looking for recipesAdd the USA Best Tasting Aloe Vera Juice, Click for Recipes