Try one of our all time best-selling products, the Aloe Body Wash. Exfoliating, concentrated and enzyme-active, this wash leaves no residue for a tub ring or grimy shower walls. Our long-standing formula among skin care professionals is a must for healthy looking skin. You can also experience the luxury of our Lavender Spa Bath in a tub or as a shower gel.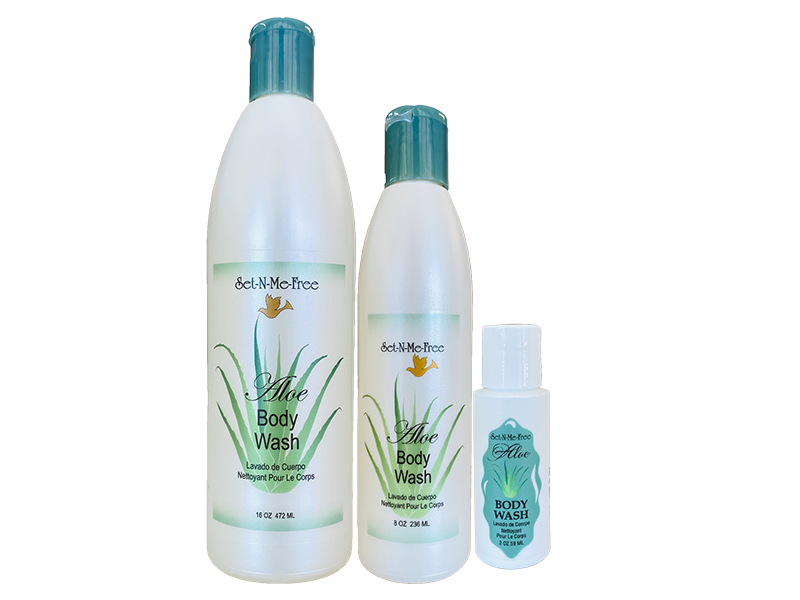 Enzyme active aloe vera will deep clean and exfoliate rough, dry surface skin. 
Clogged pores bumps can be cleaned and left smooth when you use this cleanser each time you bathe. This special cleanser is made from gentle coconut soap, conditioning aloe vera, and a special herbal blend.
This deep cleansing and exfoliating cleanser is excellent for all over body and face.
Used daily, this wash will gently exfoliate dry skin leaving fresh new skin. As each use will eliminate residues left by soaps and sunscreens and regular environmental exposure. 
Special formula contains no mineral oils, no lanolin, no wax or silicone that prevent proper rinsing.
Safe and effective for all skin types and all ages.
Available in 2 oz, 8 oz, 16 oz and gallon sizes.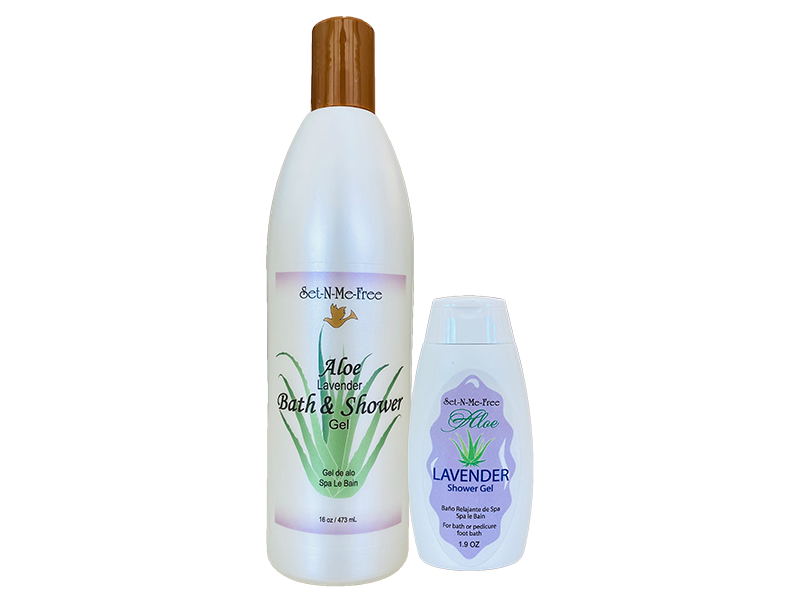 Aloe Lavender Bath & Shower Gel
Refresh and clean your entire body with natural aloe vera and lavender essence blended for an unbelievably clean bath or shower. 
Aloe enzymes and coconut soaps will exfoliate dry surface skin and deep clean areas of clogged pores to restore natural skin moisture.
Rinses clean, no residue is left on the skin nor on tub or shower walls.
Spa use this product in foot soaks that are done prior to pedicures. Clients love the refreshing smell of the lavender essence and the softness of their feet.
Safe for everyday use in shower and essential when skin is dry.
Available in 2 oz, 16 oz and gallon sizes.