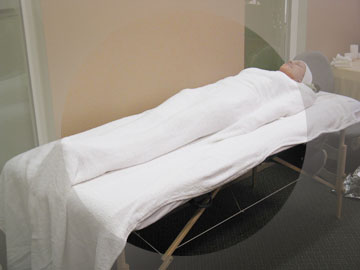 This gentle cocoon application combines the skin softening benefits of aloe vera, heat of warm application, and herbal detoxification.
Body Wrap Technicians have adopted a very effective cocoon method of application for therapeutic body treatments that produces the benefits above for clients with limited mobility, fibromyalgia, stiff joints, arthritis, chronic fatigue and more. Symptoms of these conditions are often cause or worsened by toxin overload in the body. This type of client will benefit from the detoxifying benefits of the Set-N-Me-Free Body Wrap that will ease the discomfort of these conditions along with the heat therapy that will help soften and release muscle tension.
Clients are lounged on a massage table or in a facial chair while the treatment is applied (as opposed to standing as in the mummy style wrap) and the cloth is gently "cocooned" around the body. This is a more comfortable treatment for clients who cannot or do not wish to stand during application.
No perspiration should occur during the treatment and no shower will be needed afterward.
Clients will be pleased with their smooth and soft skin after this treatment and will usually sign up for a series of 7 or 12 treatments that should be taken each 4-5 days.
Time: allow 65-75 minutes of treatment room time. Client lounge time is 45 minutes.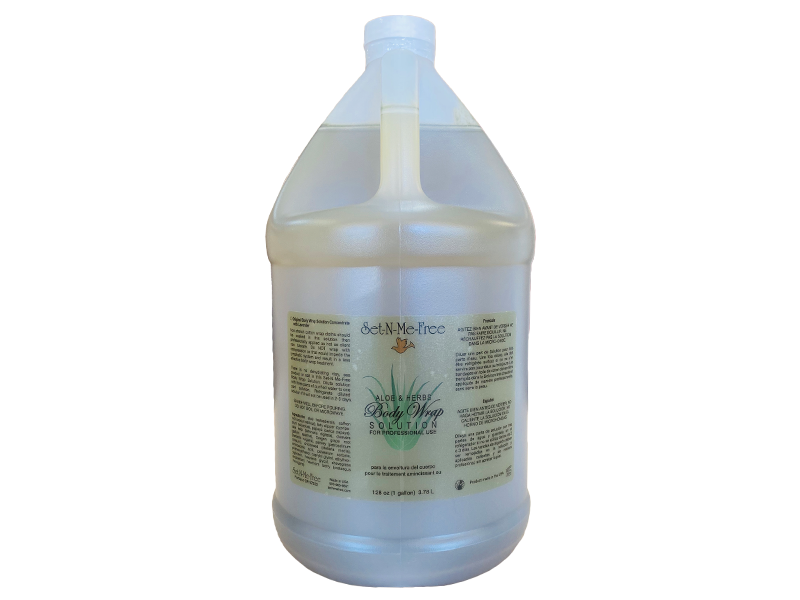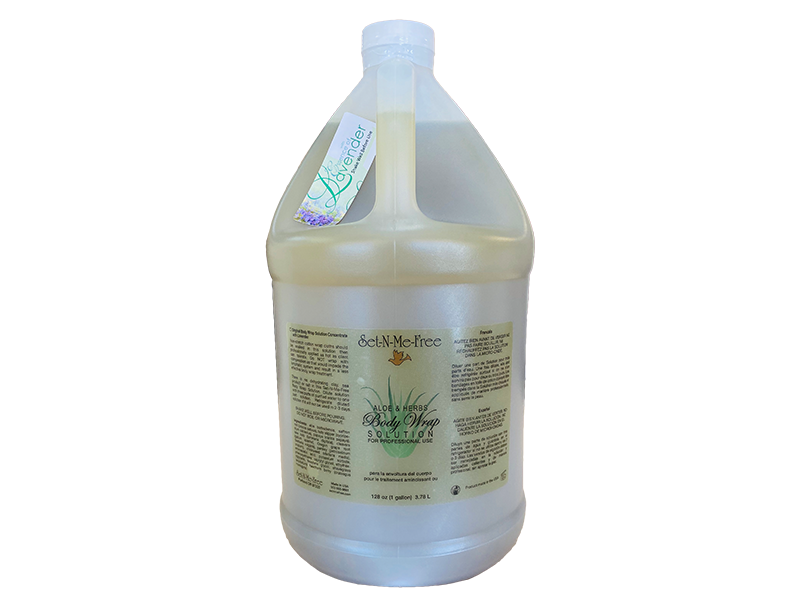 Body Wrap Solution w/ Lavender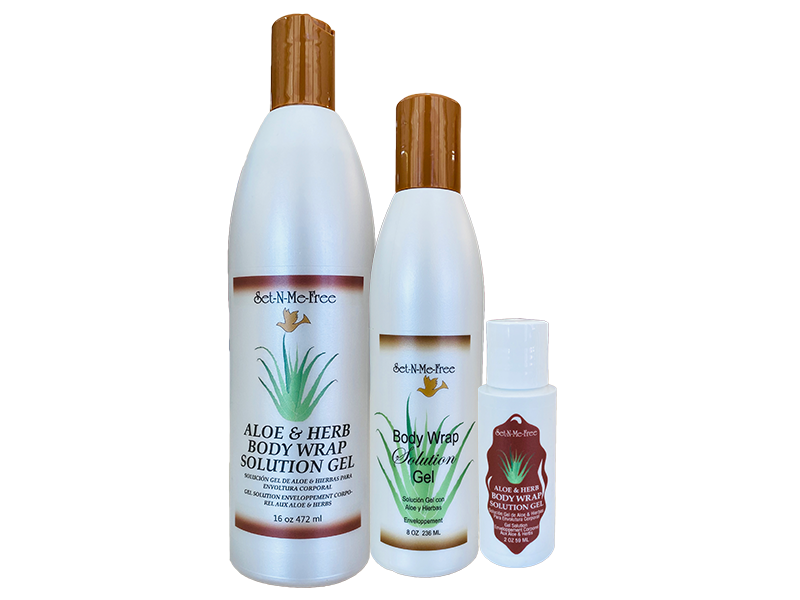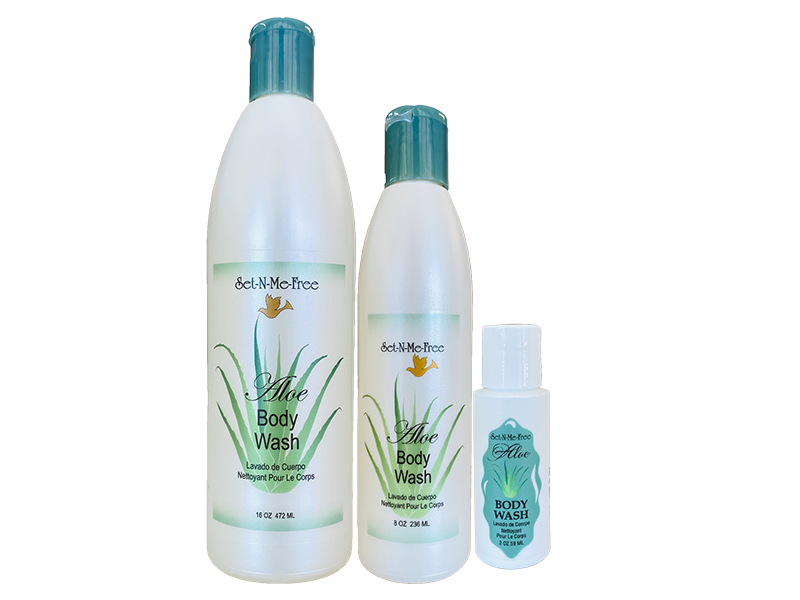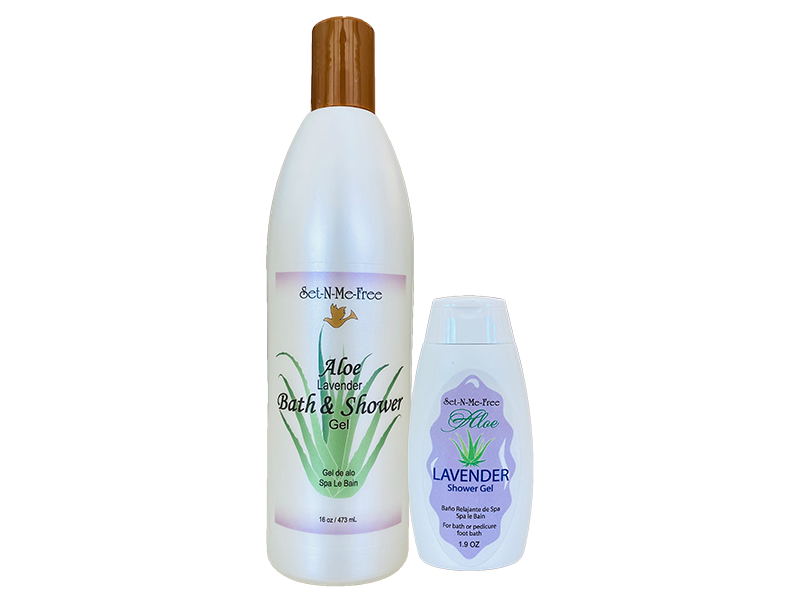 Lavender Bath & Shower Gel