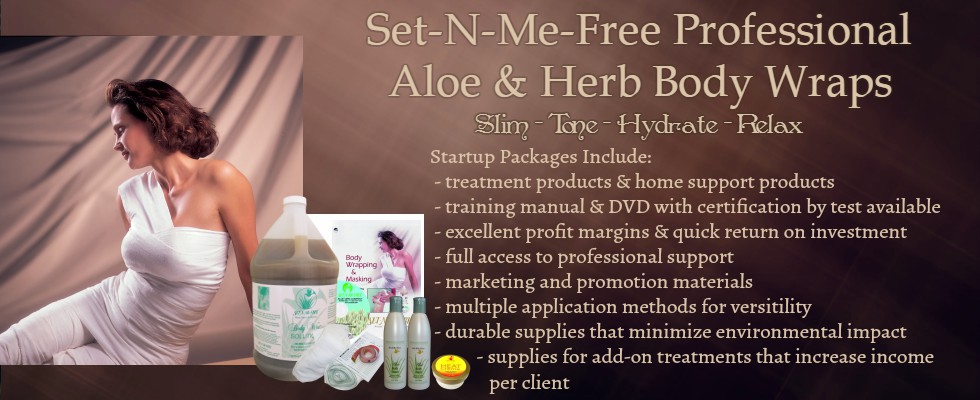 Pre-Wrap Consultations should include completion of the Client Intake Card Health History Form to determine which application method will work best for your client.
The First Step to all methods of body wrapping is to clean the skin with Aloe Body Wash, Aloe Lavender Bath & Shower Gel or Aloe Enzyme Cleanser. These cleansers are specially formulated to deep clean pores and exfoliate the skin for the best possible absorption of the Aloe & Herb Body Wrap Solution. They do not contain filming agents that coat the skin and block absorption of body wrap ingredients. When clients use only these cleansing formulas with each shower, they will see up to 40% better results with their body wrap treatments.
In Spa Pre-treatment Cleansing Massage
Dispense a dime-sized amount of Set-N-Me-Free Aloe Body Wash, Lavender Bath & Shower Gel or Aloe Enzyme Cleanser into a wash basin and add a small amount of water. Moisten a scrub cloth in the basin and using a gentle circular motion clean the skin. Use a warm damp cloth to rinse. Allow an extra 5-7 minutes for the Cleansing Massage. (Time 5 Minutes)
Body Wrap Method #1
The Original Mummy Body Wrap
This service uses non-stretch cotton cloth strips that have been soaking in hot Aloe & Herb Body Wrap Solution Concentrate. Cloths are then squeezed of excess solution and applied mummy style around each leg, buttocks, torso, chest, and each arm. It will take 8-12 wraps to cover each body and cloths are applied without compression. To maintain a warm body temperature, a vinyl warming suit is worn over the cloth wrappings while the client lounges comfortably for 45 minutes of relaxation. When the wraps are removed, there is no need to shower. Skin is clean, and hydrated.
Complete Step by Step Instructions are included with Purchase and full access to support is available to salons and spas.
Helpful hints when wrapping and measuring.

Professional Packages Available: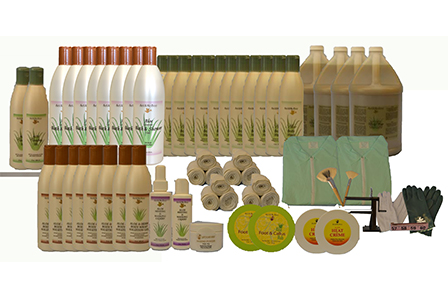 Body Wrap Package #1
The Salon Sample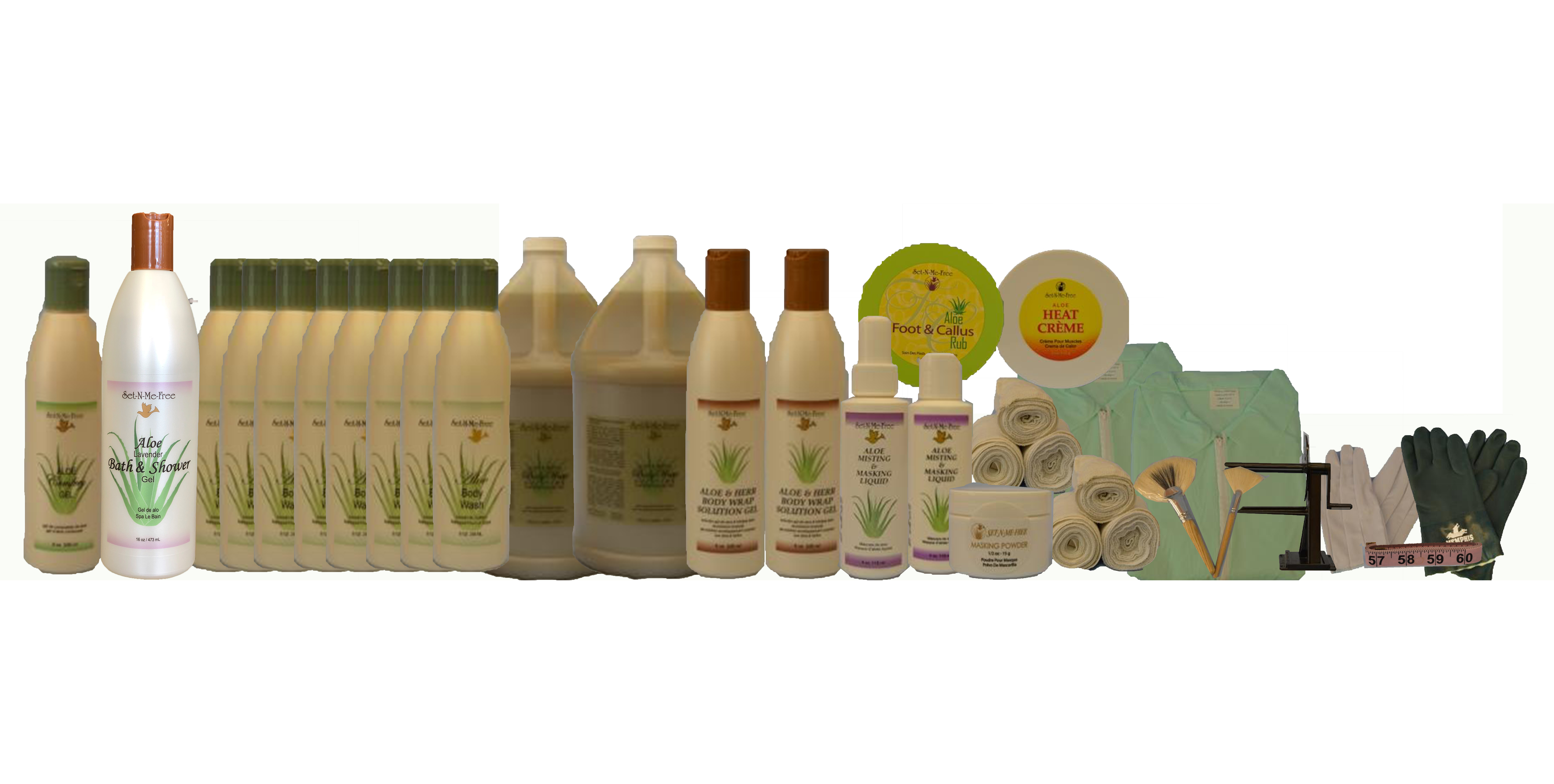 Body Wrap Package #2
Salon Training Package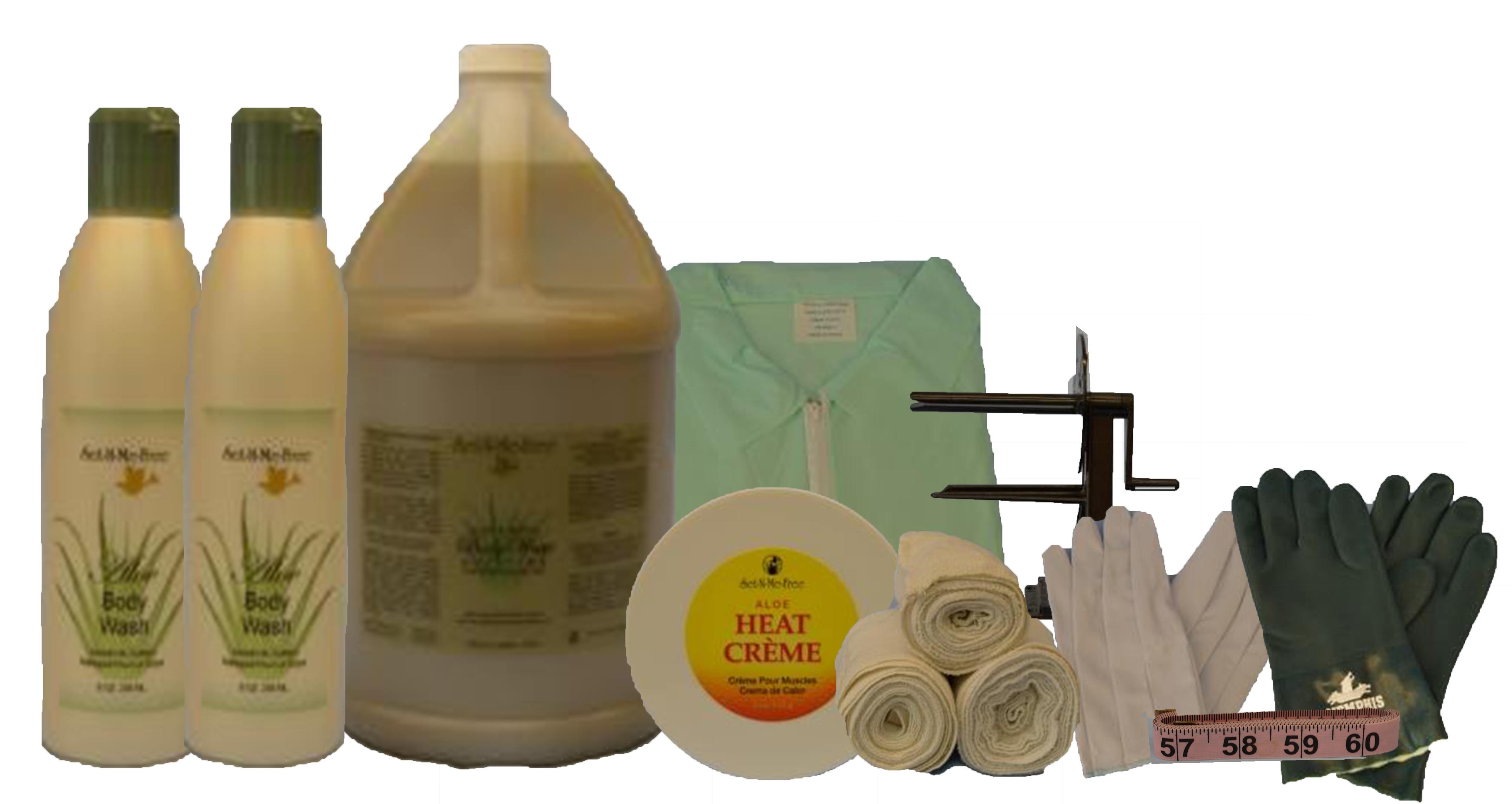 Body Wrap Package #3
Economy Student Start Up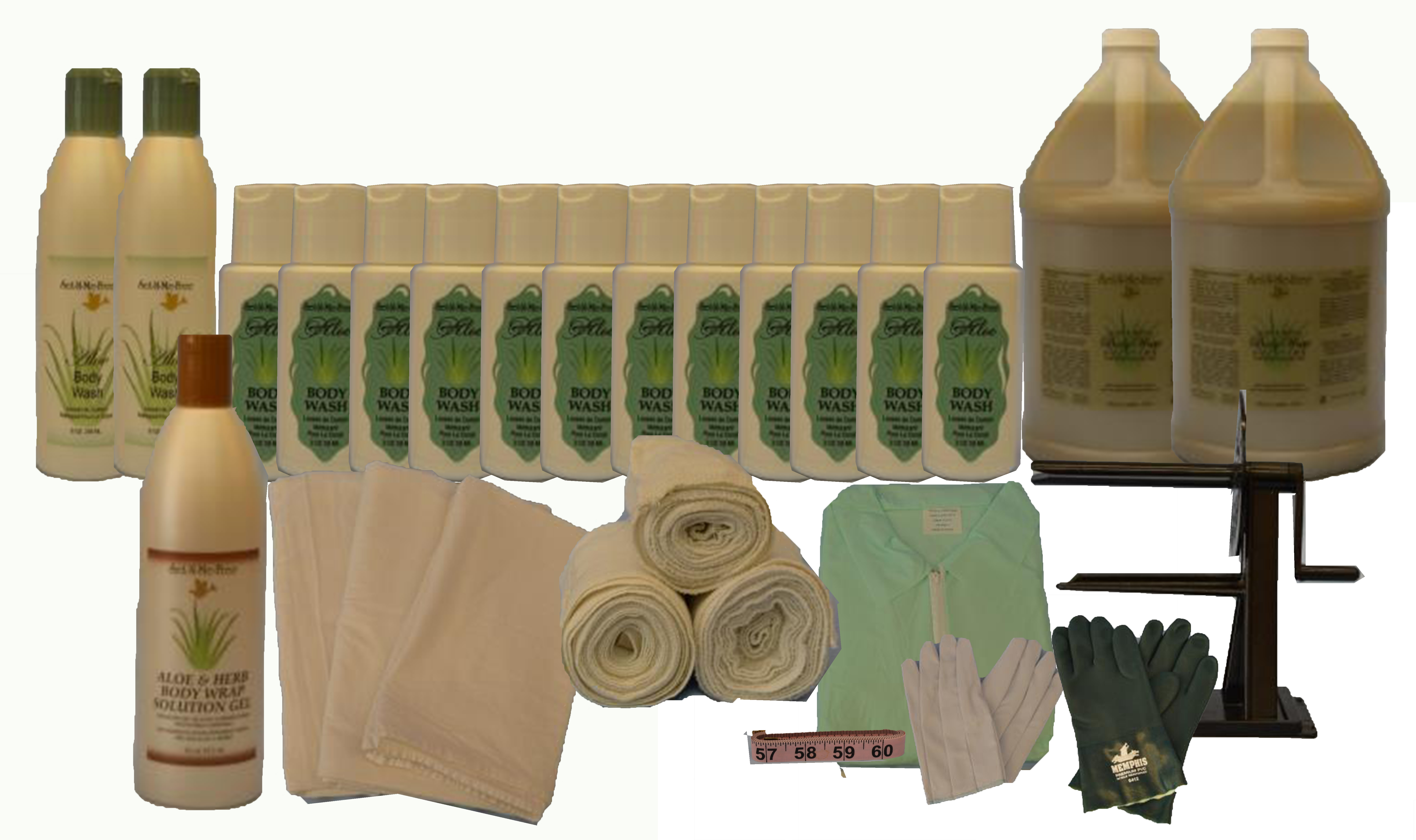 Body Wrap Package #4
3 Method Combo Package
Give us a call to ask about professional pricing.